I will be updating a new market report each week for different locations along our coast.
We are starting to see a shift in our market. It is still a slight seller's market, but is leaning towards a buyer's market. Although this is a shifting market, the previous buyers were well funded and have better holding power. This is very different compared to the last shift. I look at this as a healthy correction. There have been incredible gains over the past two years, where buyers were paying well over list price. Inventory was extremely limited too, which created a frustrating buying experience. We are finally starting to see a better variety of inventory to choose from, which was needed. Click image below to enlarge.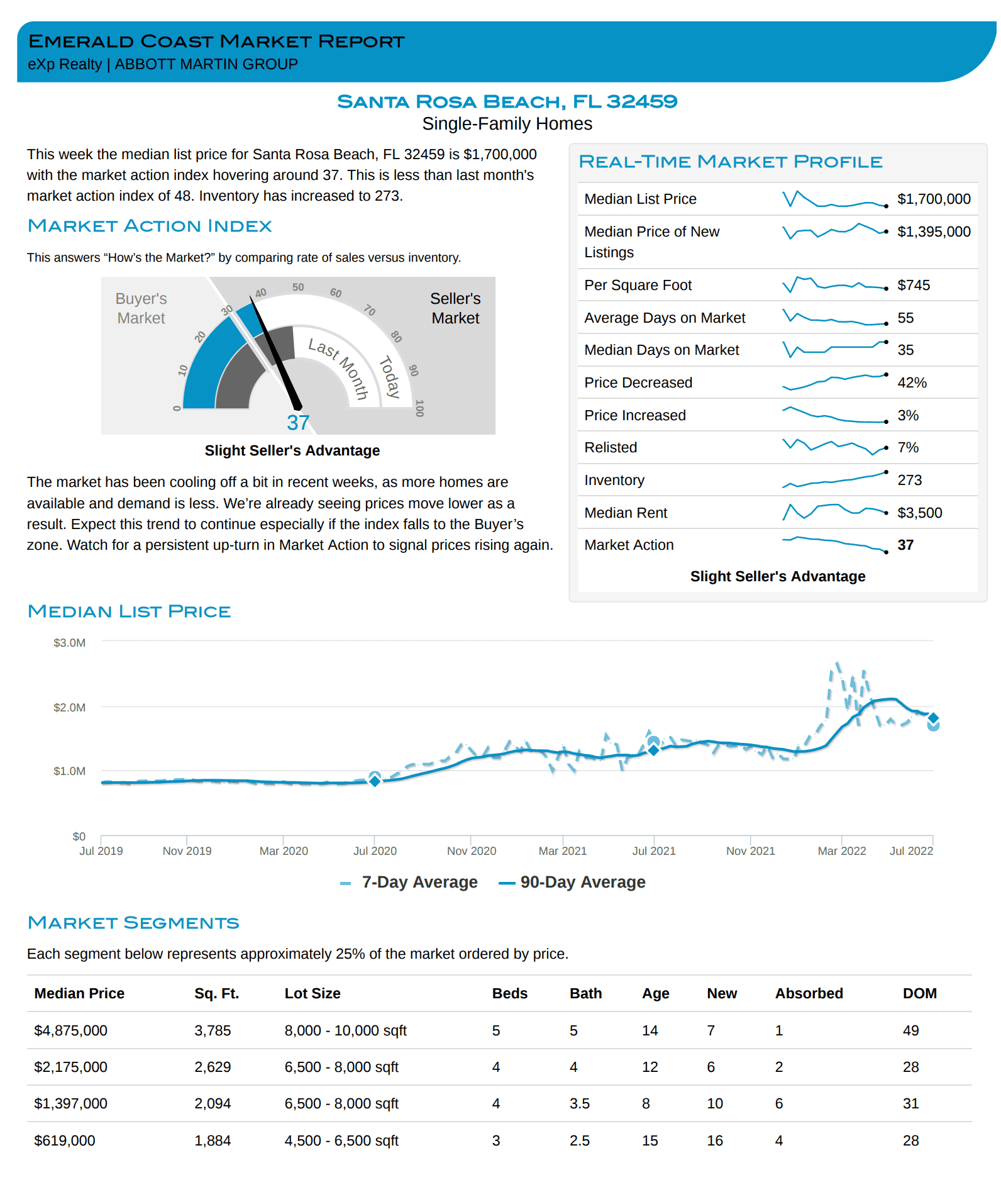 If you are a buyer looking to find your dream property, now would be a great time to start your search. We are experiencing a more normal market than before, with some downward shift on pricing. There are better deals out there and you should have more room to negotiate than before. There are also great loans available through the right research. You can further offset some of the increases, by writing off the interest against your gains. As a long term investment real estate always seems to win. The one thing that is certain, is you can't buy time. Make this paradise yours and start living your beach life today.
If you are a seller, it is still a great time to sell. You will need to be more competitive on pricing though, with a better focus towards making your properties show ready, while offering some potential incentives or updates to look presentable for the market.

If you are a buyer or a seller, we would be honored to put our native expertise to work for you!! Let us know if we can help. Shoot us a message if we can be of service.