MIRAMAR BEACH, Florida (August 27, 2020) - Today, Abbott Realty Services is proud to announce the launch of a new military division, called "AMG Realty Military Detachment." The new division is spearheaded by Michael and Cindy Sakalauski delivering exceptional real estate services to military families in Northwest Florida.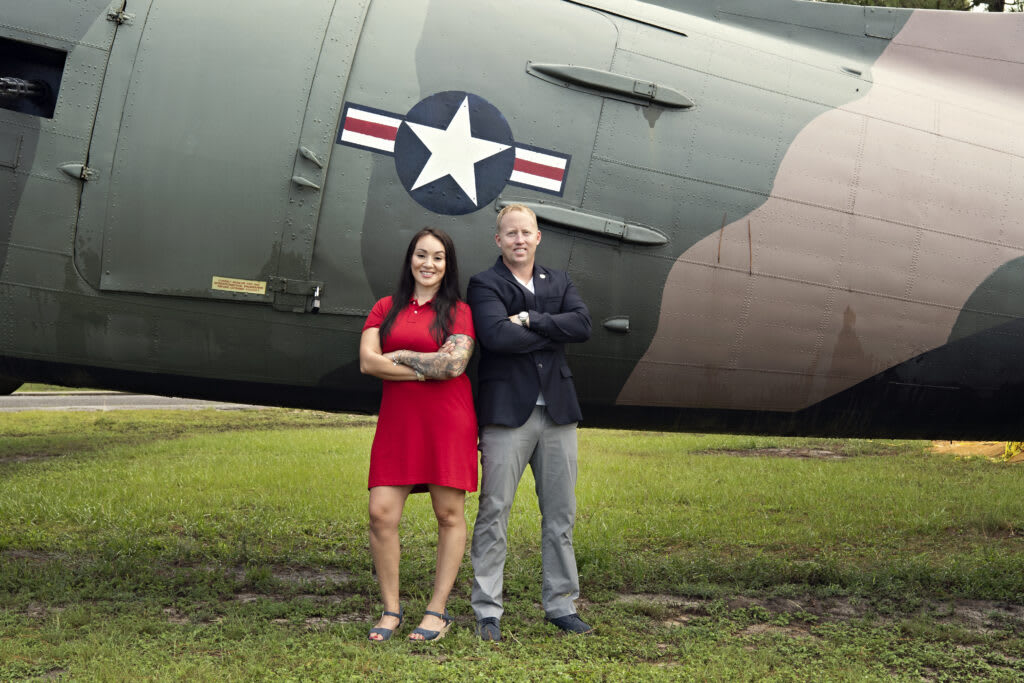 "With a combined 29 years of military service, it is in our DNA to serve. Representing both the Active and Reserve components, we are in a unique position to help military and civilian families alike because we understand the dynamics of life in and out of uniform. For years, we have successfully integrated our military experience and leadership into the real estate profession to provide top notch support and a quality experience," said Michael.
"We could not be happier to be joining forces with Team Sakalauski to serve military families across the Emerald Coast of Florida" said Nathan Abbott, partner of Abbott Martin Group. "Mike is a Green Beret and Cindy is an officer of the United States Army. Their expertise working with military families, coupled with our expert native roots, allows the Abbott Realty Military Detachment to serve all the Armed Forces in high regard locally in real estate sales. We take pride in Raising a Higher Standard of Expectation as we salute our United States Armed Forces."
The Abbott Martin Group currently serves the Emerald Coast from Pensacola to Destin, Santa Rosa Beach and Panama City Beach.
The ARS Military Detachment sales team can be reached at 850-499-6075 or Mike@AbbottMartinGroup We look forward to the opportunity to serve you!